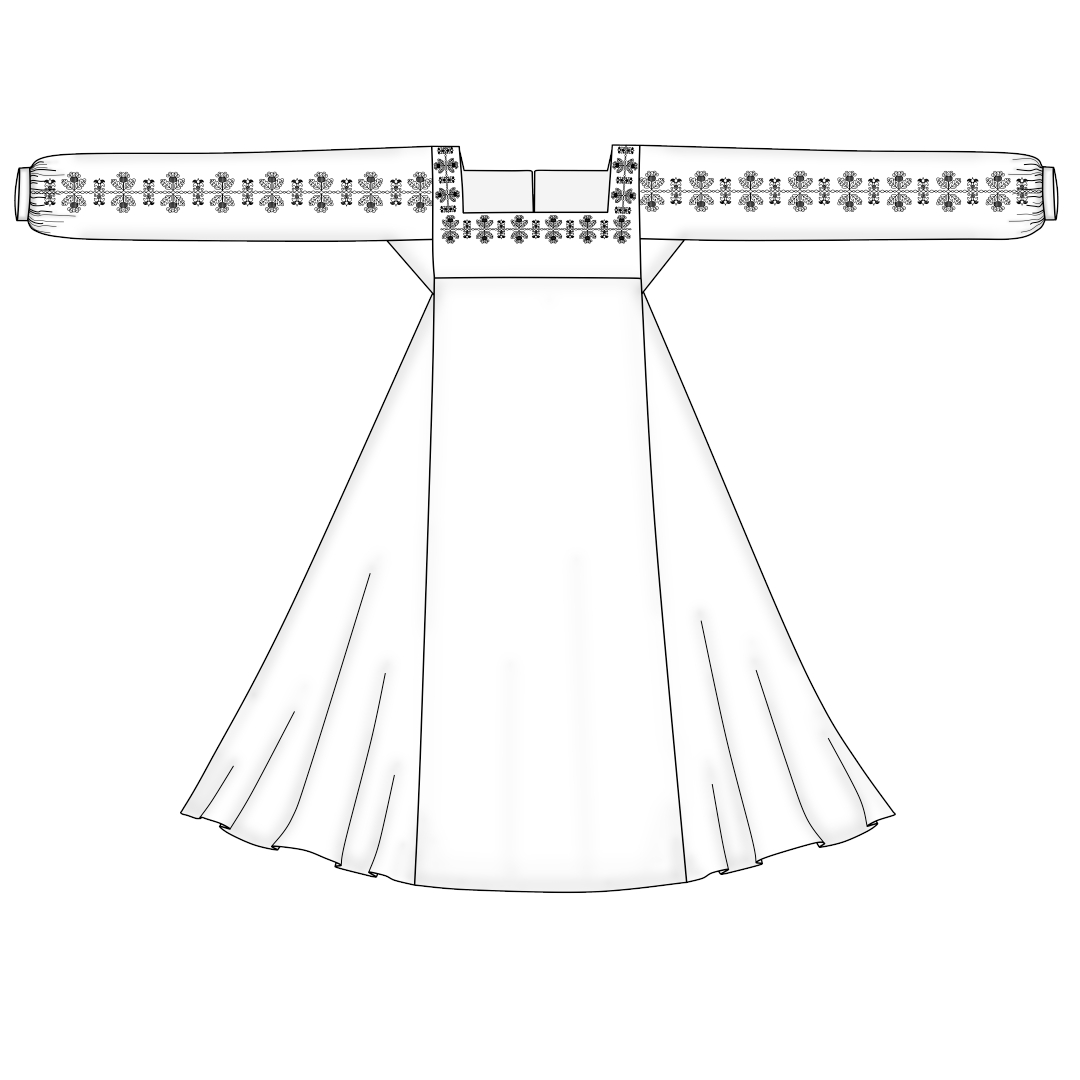 1575 English Smock
Enter your measurements for a FREE custom pattern.
This is a replica of an extant linen smock dated to between 1560-1585, currently held in the Manchester Art Gallery.
Please note the pattern is only available in the online generator. It's not available for download or print at this time.
Details below.
Enter your direct body measurements, do not add ease.
As you enter your measurements, the image updates to show your personal pattern!
Our custom generator is a special focus on patterns that are easy to mark directly onto your fabric. Here we feature patterns with simple shapes and easy-to-read dimensions. All you need is a ruler and chalk! For more complex and tailored styles, check out our printable patterns! We do the hard part for you, so you can get straight to sewing.
We begin with a pattern of a woman's English smock, dated 1575. The original piece resides in the Manchester Gallery of Art and is attributed to a woman named Elizabeth Filmer (d. 1638).
Simply enter your measurements for a FREE smock pattern! You can choose your unit system (inches or centimeters) and even customize your seam allowance. Sizable for adults, children, and infants.
Please give us your feedback and check back often - we're adding new patterns all the time!