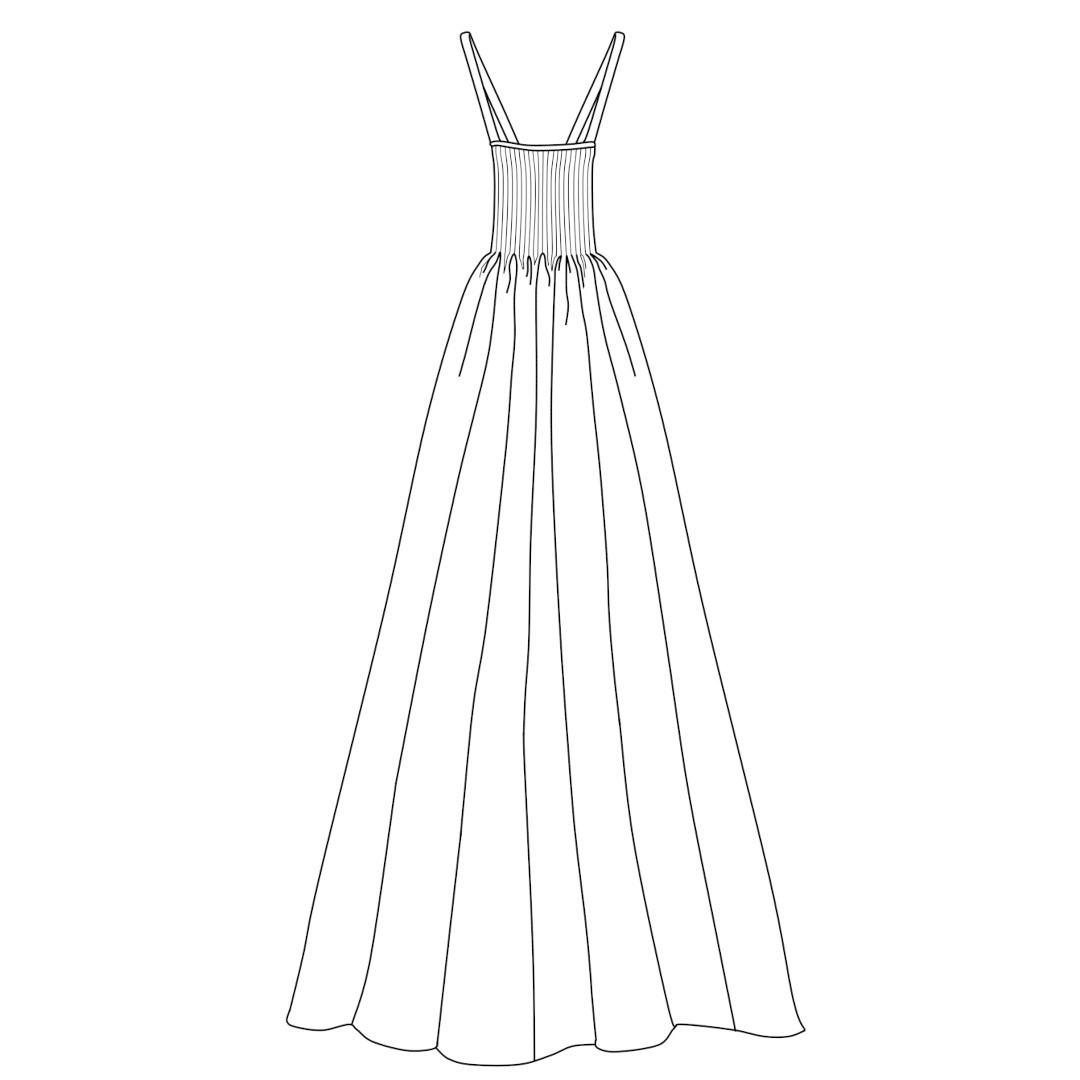 15th Century Apron
Enter your measurements for a FREE custom pattern.
This is a 15th century German apron. To be worn with Housebook gowns.
Please note the pattern is only available in the online generator. It's not available for download or print at this time.
Details below.
Enter your direct body measurements, do not add ease.
As you enter your measurements, the image updates to show your personal pattern!
This is a fun project to practice smocking or hand stitching.
Sizable for adults, children, infants. Please give us your feedback and check back often - we're adding new patterns all the time!