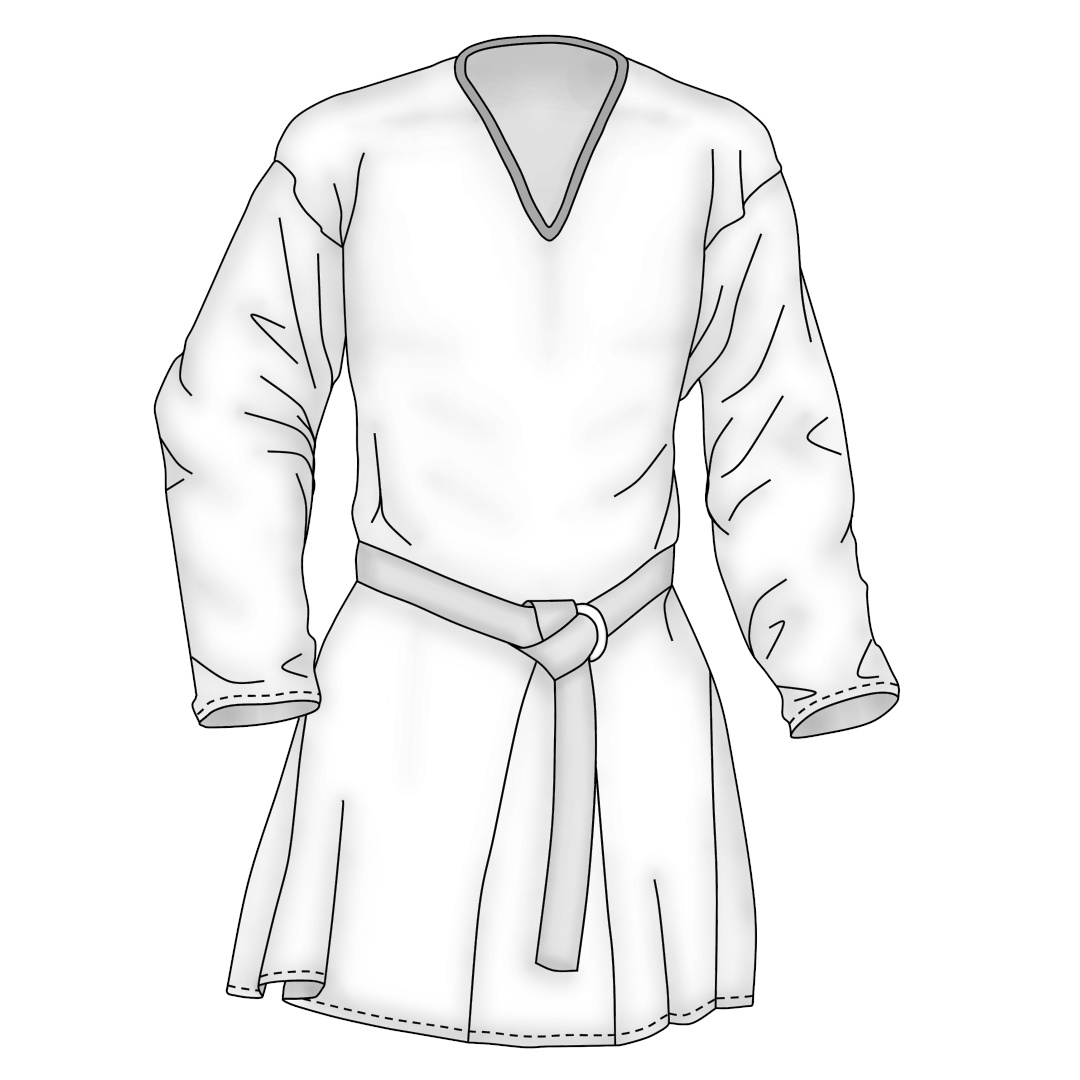 970 Viking Tunic
Enter your measurements for a FREE custom pattern.
This is a replica of a real Viking shirt from 10th century Norway.
Please note the pattern is only available in the online generator. It's not available for download or print at this time.
Details below.
Enter your direct body measurements, do not add ease.
As you enter your measurements, the image updates to show your personal pattern!
We present a custom-sized pattern for the Skjoldehamn Tunic, an original Viking shirt! The extant tunic is part of an archaeological find from Skjold harbor, on the island of Andøya, Norway. The original clothing has been dated to 970-1029 CE, in the Viking Age.
This pattern will make a roomy fit, knee-length tunic with a V-neckline and with slightly dropped waist. All pieces coordinate to the original, but are remade to your size. It will look great in wool, linen, or leather, and especially with tablet braid trim!
Sizable for adults, children, infants. Please give us your feedback and check back often - we're adding new patterns all the time!