The Golden Gown of Uppsala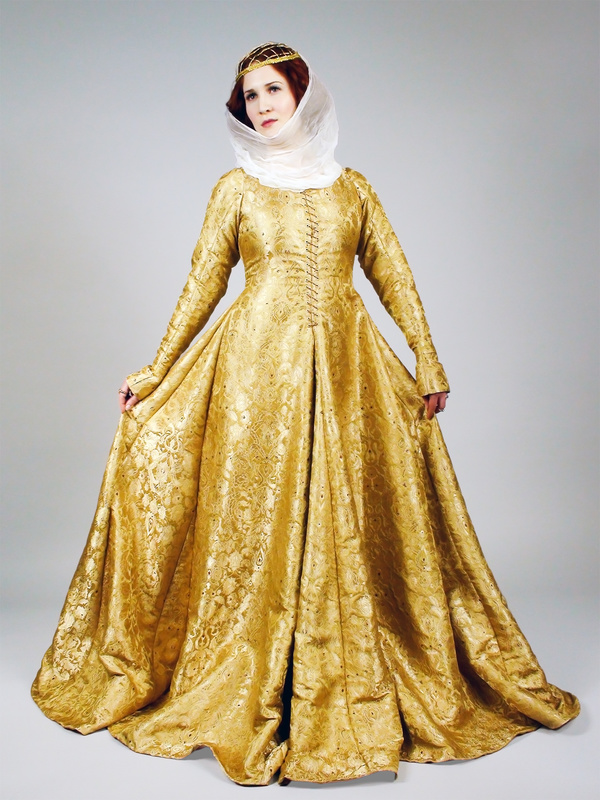 This is a stunning recreation of the 14th century extant gown on display in Uppsala, Sweden.
It was very technically challenging to recreate! We made it from a limited piece of handwoven fabric.
The fabric is unusually narrow, less than 1 meter wide. Therefore we used fabric piecing techniques to cover the individual pattern pieces, while also carefully matching the fabric motif throughout.
The gown was shaped to fit closely and fasten with 28 hand-stitched eyelets and a handmade silk cord.
The pattern has several features specific to medieval garments - sleeve seams up the back of the arms, a deeper armscye than modern garments, and skirt gores.