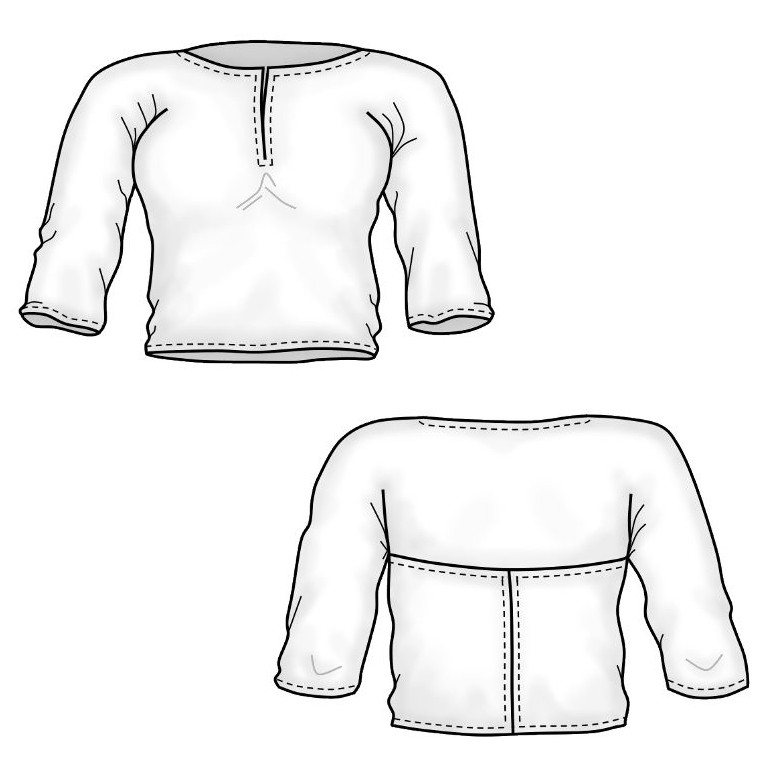 1370 BCE Baltic Shirt
1370 BCE Baltic Shirt — A 3300-year-old fashion that you can wear today!
29.90
Women's garb for ancient Nordic, Germanic, Celtic, and proto-Viking. 14th Century BCE to 6th Century CE.
From Archaeological Finds in Denmark: Egtved, Skrydstrup, Borum Eshøj, and Huldremose.
From the moody shores of the Kattegat and Baltic seas, comes a garment worn by a well-traveled young woman bedecked in bronze jewelry for ceremonial dance and acrobatics. The Baltic Shirt is an amazingly clever, minimalist design that you can sew in one day! Made famous by the discovery of the "Egtved Girl" (Egtved Pigen) archaeological remains.
One piece, two seams, almost zero waste! Great for fabrics you want to splurge on, like diamond twill, handwoven fabrics, or garment leather. Makes a perfect project for small-batch plant-dyed fabrics. For reenactment, coordinate it with a peplos or "bog dress". Or wear it in a modern outfit for historybounding!
Pattern includes choice of two necklines; keyhole neckline and boat neck.
See the size chart for Women's sizes 4-18. Each pattern purchase includes two sizes: 4-6, 6-8, 8-10, 10-12, 12-14, 14-16, or 16-18.
Choose your size by bust circumference. If you are between sizes and within 0.5 inch (1.3 cm) of the smaller size, then size down. Otherwise, size up.
This is a full-size printable PDF pattern. You can simply print it at home on regular size paper! It's easy to assemble by taping the sheets together. We include helpful coversheets and a small free pattern on which you can test your printer settings.
You will also get a 17-page digital guidebook, with a step-by-step sewing tutorial as well as historical notes. Includes both inches and metric system.
After your purchase we will email you a measurement form with easy-to-follow instructions. Once we collect your measurements, you will receive your custom digital pattern & guidebook usually within 1-3 business days.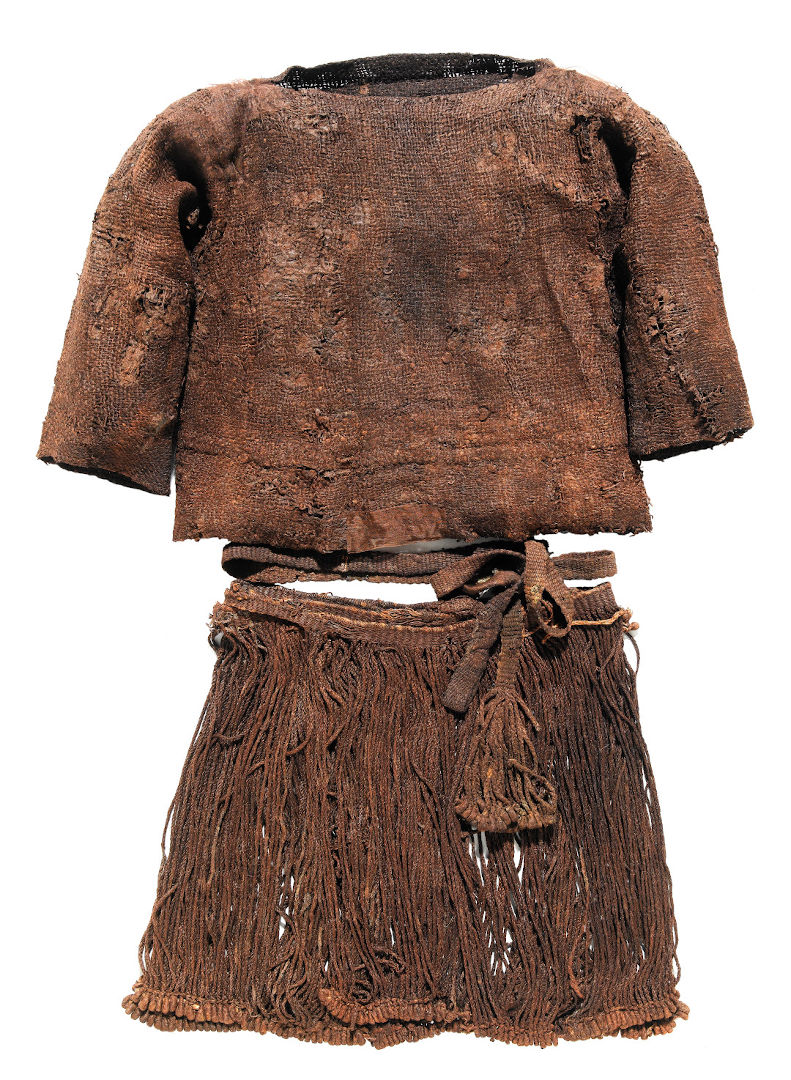 Roberto Fortuna and Kira Ursem, Nationalmuseet Denmark, CC BY-SA 4.0, via Wikimedia Commons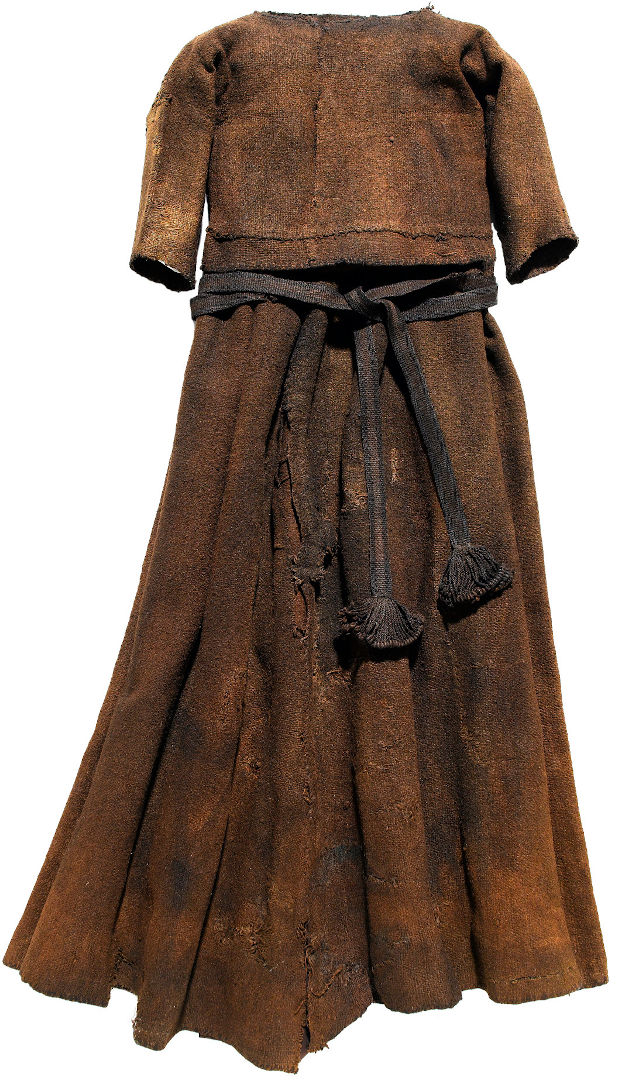 Lennart Larsen, CC BY-SA 2.5, via Wikimedia Commons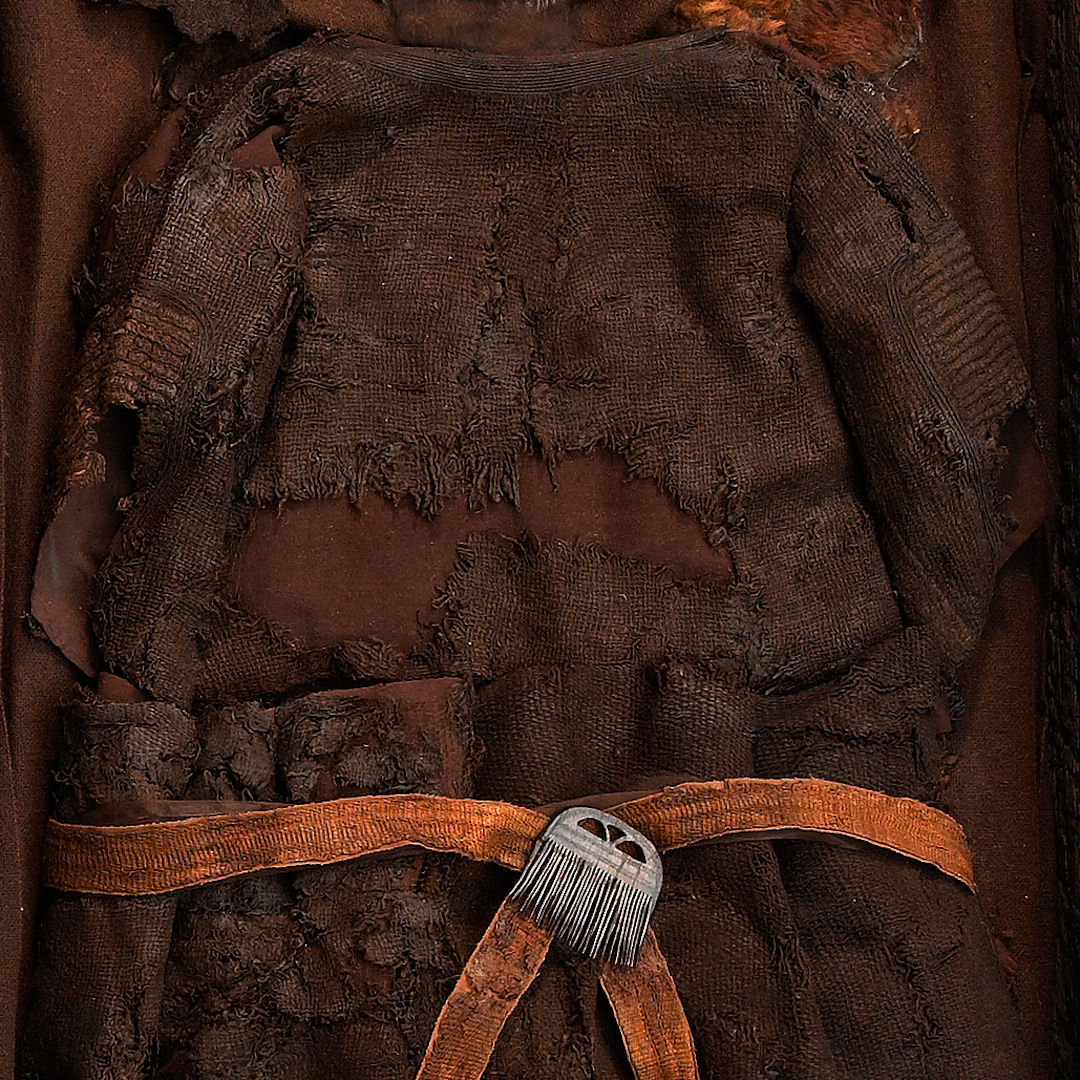 Roberto Fortuna & Kira Ursem, Nationalmuseet, Danmark, CC BY-SA 2.5, via Wikimedia Commons