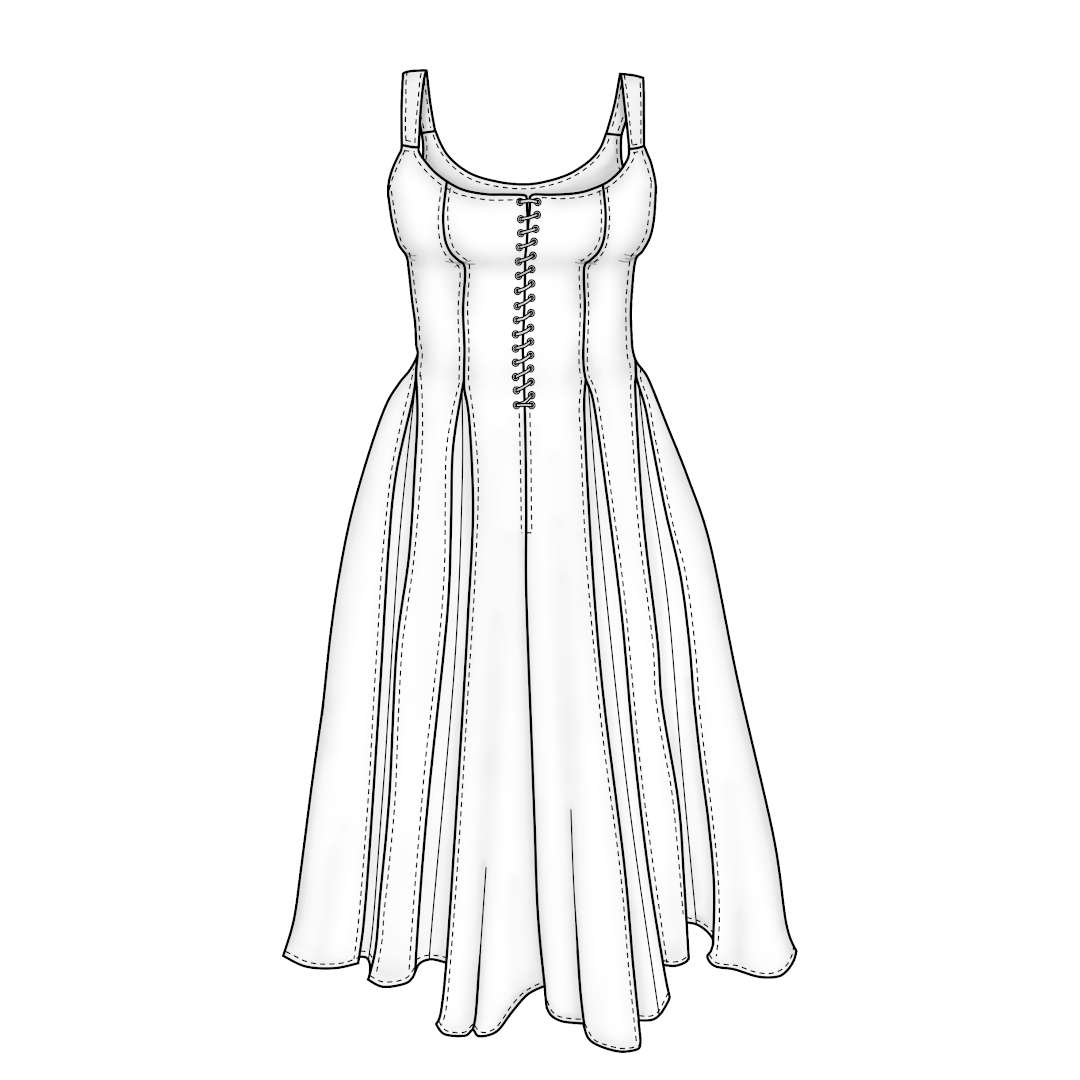 14th Century Bra
Very excited to share this one-of-a-kind pattern! We draft each pattern individually, so you'll get one custom-made for your figure. This includes a custom cup size! If you've ever been frustrated by modern bra cup/band sizing, give this pattern a try!
Finally, an answer to, "What to wear underneath my garb to look great?"
32.90
The earliest bra discovered so far dates to the 15th century. But fashion and art give us hints that women wore supportive bras much earlier!
After intensive research, we traced back several extant garments and combined their elements in a functional way. With our pattern, you can make a high-performance bra from simple linen and achieve the lifted, round bust seen in artwork and fashionable in the period.
Several real 14th century garments inform this pattern. We use the neckline and front seams of the gown of Blanche of Valois (1348); The top edge and armhole of the surcoat of Anne of Schweitnitz (1353); The offset, curved side seams of Herjolfsnes D10580; and the straps of the slip from Castle Ranis.
Comfortable support that fits in the neckline of our upcoming gown patterns. Straps will not show! Wearing the bra reduces strain on your outer layers, so you'll get a smooth and gorgeous silhouette.
All in a very efficient, low-waste cut. The pattern conserves as much fabric as possible, just as seamstresses did in the past when fabric was too valuable to waste.
After your purchase we will email you a measurement form with easy-to-follow instructions. Once we collect your measurements, you will receive your custom digital pattern & guidebook usually within 1-3 business days.