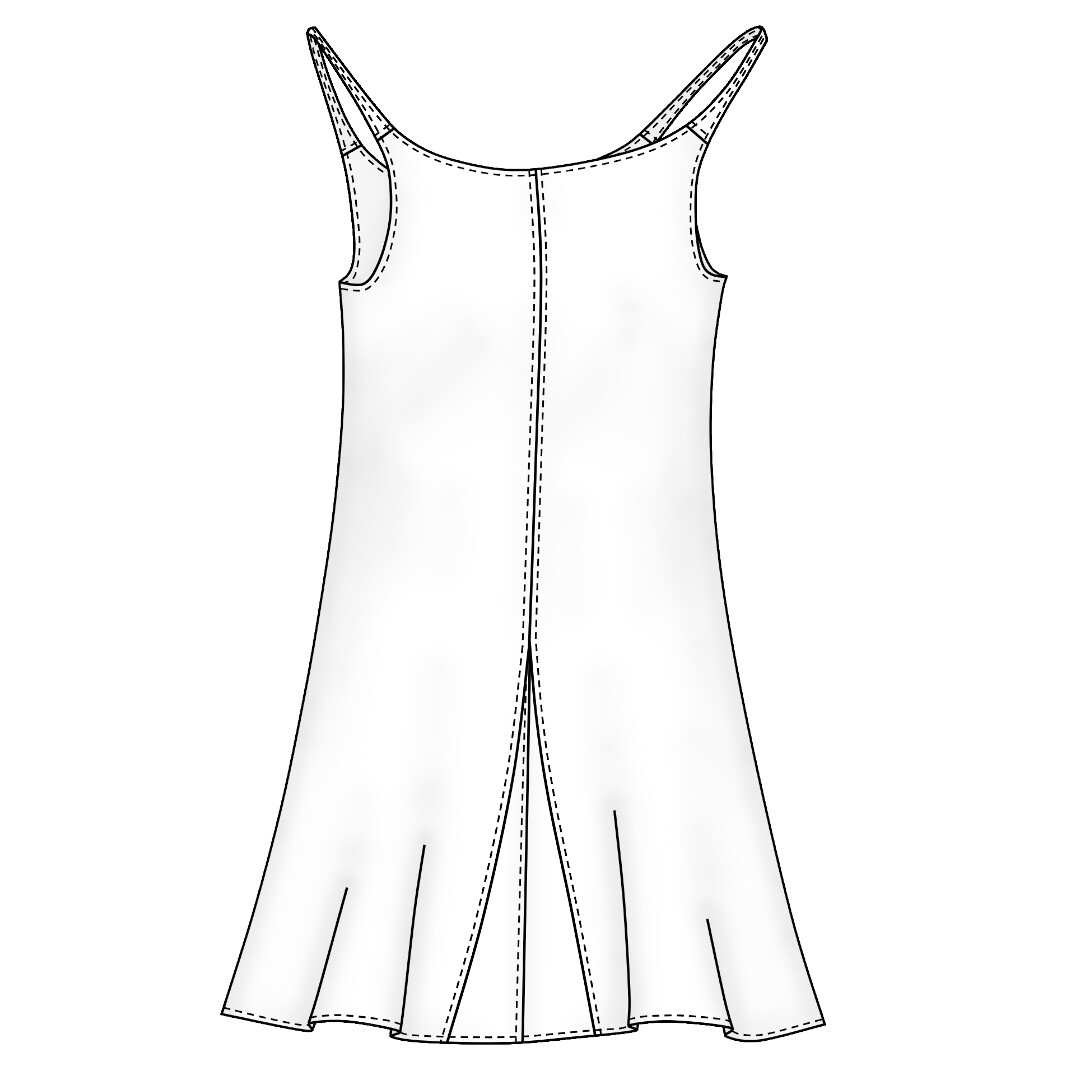 14th Century Camisole
A camisole dated to the 14th century — a fascinating example of medieval underclothes!
19.90
In 1868, a very rare surviving medieval undergarment was discovered in Castle Ranis, in Thuringia, Germany. This camisole had a wide neckline, narrow straps, and a hem that ended above the knee. The garment was lost in World War II, but we have been able to reconstruct it from a surviving photograph and descriptions.
Our recreation is designed to nestle perfectly under the necklines of our upcoming 14th Century Cotehardie and 14th Century Kirtle Bra patterns, so you can make a complete and functional outfit!
Based on the original measurements, we speculate it was worn by an adolescent girl or a woman of slim build. It served the same purpose as a modern camisole: wear it under a dress to prevent show-through and to provide a smooth layer under fastenings that may gap open. Also worn for comfort and for sleeping.
Our pattern is custom-drafted to your measurements and cup size. That's what makes it unique! Drafting to cup size means that the armhole, side seams, and straps are placed perfectly on your body. Our pattern also utilizes the strength of the fabric grain to resist stretching and maintain its shape.
A minimal, airy garment, and a quick easy project. Light, elegant, and delightful to sew. Great project to learn or practice hand-sewing. Suitable for beginners.
Printable digital pattern, free test pattern, and guidebook.
After your purchase we will email you a measurement form with easy-to-follow instructions. Once we collect your measurements, you will receive your custom digital pattern & guidebook usually within 1-3 business days.