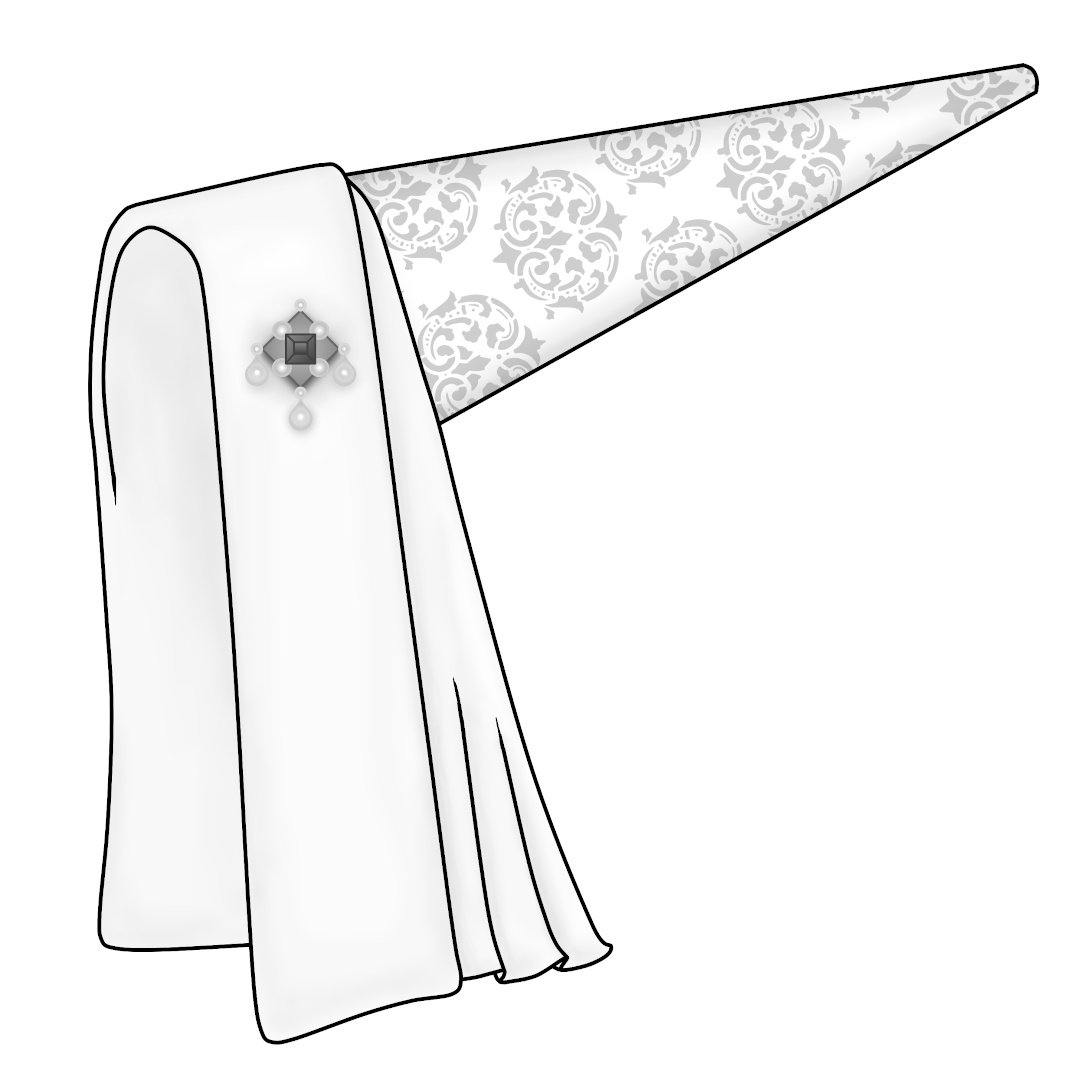 15th Century Hennin
Make a stunning hennin - the iconic medieval Burgundian headdress. This statement piece is guaranteed to turn heads at your next reenactment event!
27.90
You'll get a five-piece digital pattern as well as a 35 page guidebook with many pictures to take you through the complete creation process. Our guidebook is easy for beginners to follow, but detailed enough to please expert milliners. Here you will learn special hand stitches used in hat making, and historically accurate techniques. You'll learn how to work with traditional materials like millinery wire, buckram and mull. We also teach you how to bind brims, set in a lining, and choose the right glues and fabrics. We also include a section on how to wear and accessorize, and historical information.
This hennin works with absolutely every hair length, and transforms any modern haircut into a fully authentic medieval look.
After your purchase we will email you a measurement form with easy-to-follow instructions. Once we collect your measurements, you will receive your custom digital pattern & guidebook usually within 1-3 business days.