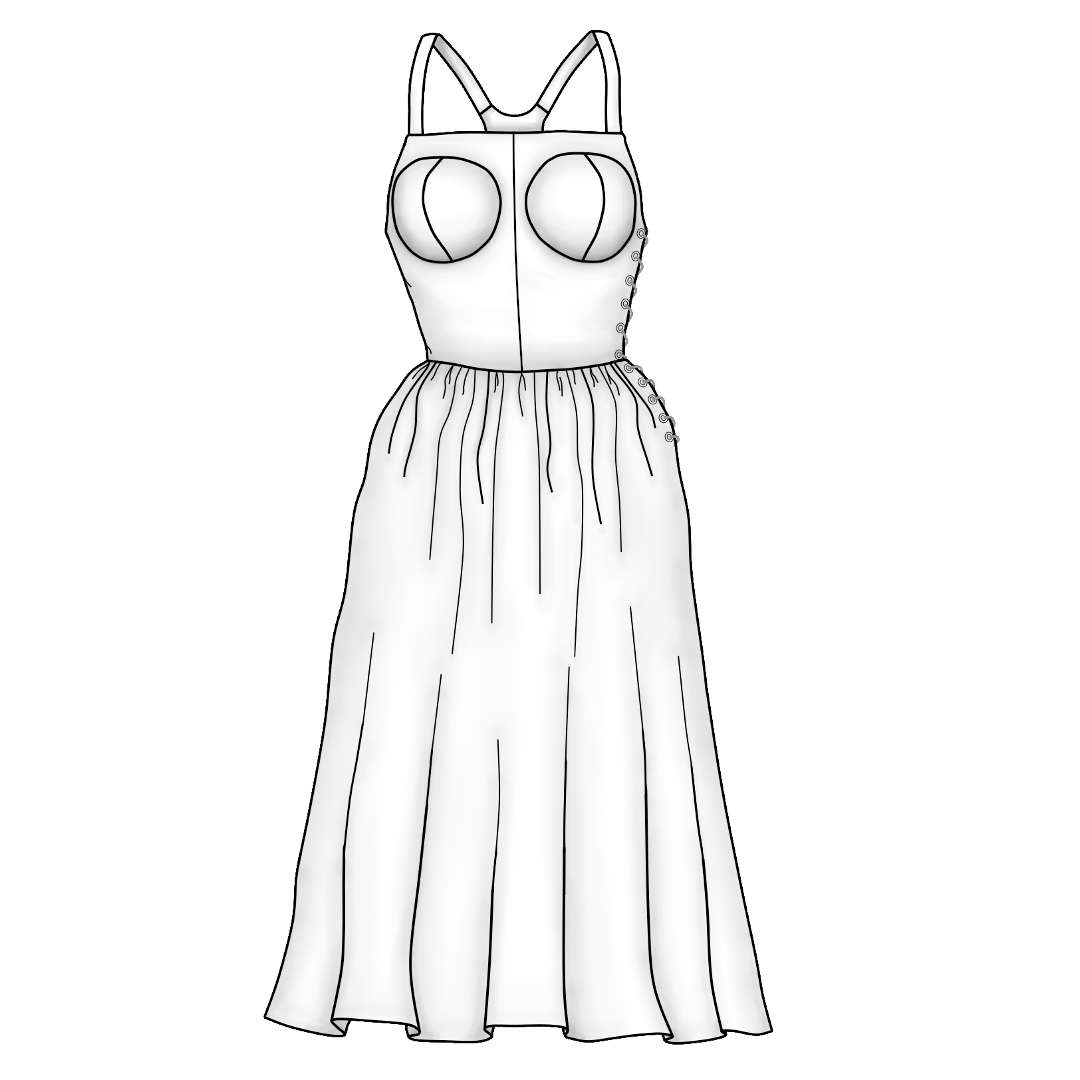 15th Century Lengberg Bra
One of the most famous historical garments ever - the Lengberg Bra!
This is the world's oldest known bra, dating from the late 15th century. It generated much interest in reenactor circles and the general public when it was excavated in Lengberg Castle, Austria, in 2008.
44.90
Now you can make one of your own! Our pattern replicates the extant garment as closely as possible.
You'll get a custom digital pattern, drafted to your measurements, including custom-tailored cup size.
Also included is a 40-page digital guidebook with color photos, illustrating easy-to-follow steps for all levels- beginner to expert.
There are very few patterns for sale of the Lengberg Bra and if you've ever tried to make it before, you'll know how hard it is to make by pinning and fitting without a pattern.
So we're excited to bring you a way to make your own. We've poured a lot of effort into this pattern to make it easy to use!
After your purchase we will email you a measurement form with easy-to-follow instructions. Once we collect your measurements, you will receive your custom digital pattern & guidebook usually within 1-3 business days.