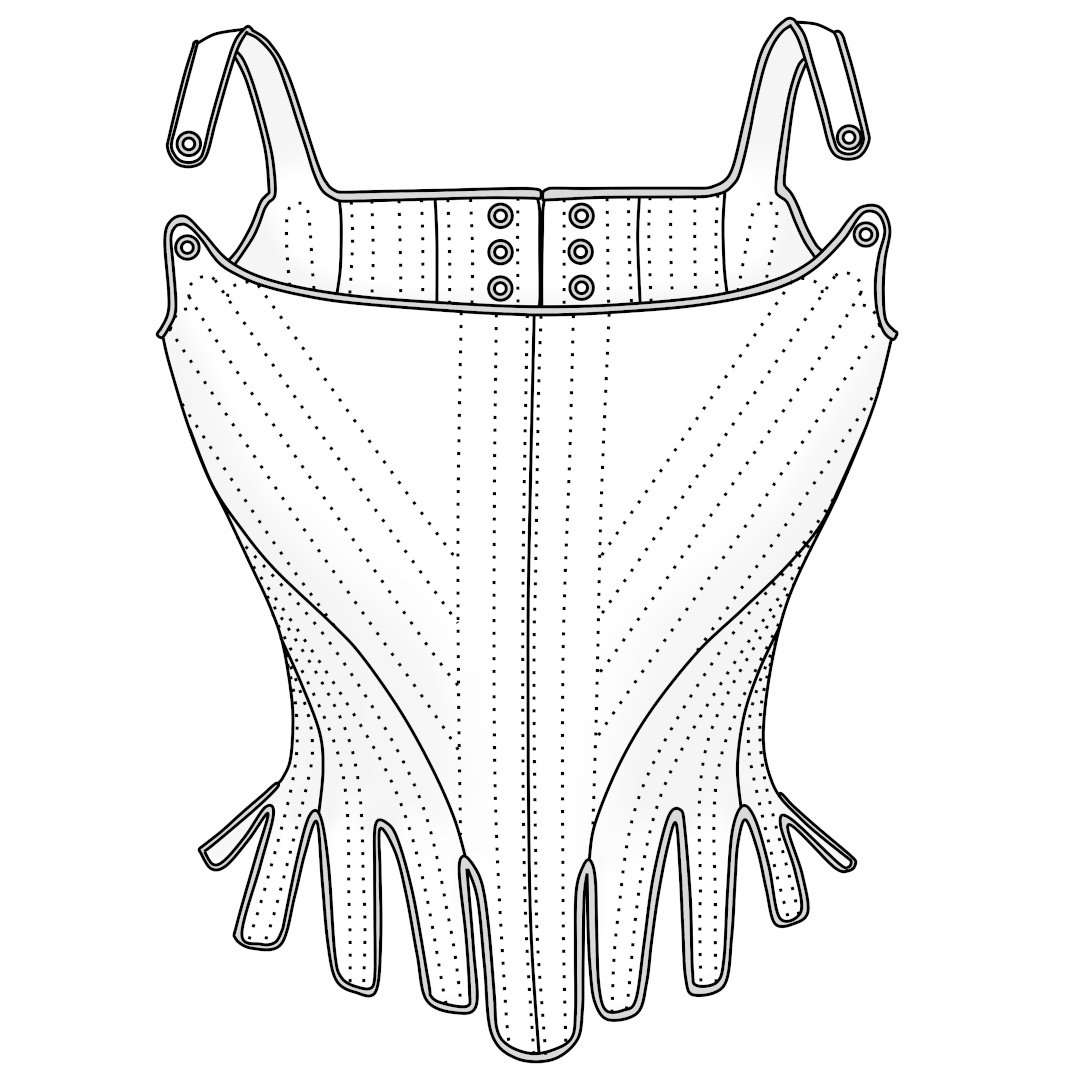 1750 Stays
This pattern is an exact replica of an extant English corset, or stays, dated to 1750. We even draft it with the same lost drafting methods used by 18th century tailors! Our methods draw from the 1769 book Art du Tailleur by François-Alexandre-Pierre de Garsault.
A triumph of both artistry and technical design, these stays combine expert tailoring with very sophisticated curve shaping. This project is based on our intensive research on extant stays and tailoring manuals of the period.
29.90
Custom-drafted to your measurements. You will not find this pattern anywhere else!
Not only do we obsessively match the originals, but we rigorously check the new patterns to ensure they will match up correctly, every time. The result is a pattern that is both highly authentic yet unique to you.
Along with the pattern customized to your measurements, you will also receive a 20-page illustrated guidebook. Edition 1 takes you through machine-sewn construction. Suitable for all levels! We have taken great care to make the pattern and instructions accessible for beginners.
After your purchase we will email you a measurement form with easy-to-follow instructions. Once we collect your measurements, you will receive your custom digital pattern & guidebook usually within 1-3 business days.